Aeromat Elite Yoga / Pilates Mat
Regular price
Sale price
$28.99 USD
Unit price
per
Sale
Sold out
From Yoga to Pilates, the Elite Yoga/Pilates mat is perfect for any beginner practice, and encourages confidence from the ground up.  The built-in mesh material prevents the mat from stretching. Available in various colors.  The mat also has an optional harness, so it can be easily carried to your favorite Yoga/Pilates session.
Sticky surface great for both Yoga and Pilates practice

Built-in mesh offers anti-stretch capability

Great for vigorous activity

Made with PVC, free of latex or phthalates

1/4" x 24" W x 72" L (6 mm)

With Harness (6 mm)

72301 – Teal
72302 – Pastel Purple
72303 – Pastel Teal,
72307 – Black
72308 - Slate
72361 - Dark Periwinkle
72362 - Sea Glass Green
72364 - Coral

Without Harness (6 mm)


72314 – Teal
72315 – Pastel Purple
72317 – Black
72318 - Purple



Without Harness (5 mm)

72602 – Dusty Rose
72603 – Chai
72605 – Celeste
Share
About the Aeromat Elite Yoga / Pilates Mat

Elevate your Yoga and Pilates practice with the Aeromat Elite Yoga/Pilates Mat – a versatile and confidence-inspiring mat designed for both beginners and seasoned practitioners. From the ground up, this mat provides the perfect foundation for your practice, offering a sticky surface that excels in both Yoga and Pilates routines.

Crafted with precision, the Elite Yoga/Pilates Mat features a built-in mesh material that not only prevents stretching but also enhances its anti-slip capabilities, making it ideal for vigorous activities. This mat is available in various colors, allowing you to choose the one that resonates with your style and personality.

For added convenience, the mat comes with an optional harness, ensuring easy portability to your favorite Yoga or Pilates session. Seamlessly transition from one pose to the next with the confidence that your mat will provide the necessary support and stability.

Designed with your well-being in mind, the Elite Yoga/Pilates Mat is made with PVC, ensuring durability and longevity. Importantly, it is free of latex and phthalates, aligning with your commitment to a healthier lifestyle.

Choose the thickness that suits your preferences – opt for the 6 mm mat with or without the harness for maximum support during your sessions. Alternatively, the 5 mm option offers a lighter feel while maintaining the high-quality standards you expect from Aeromat.

Indulge in the array of colors available, from the calming Teal and Pastel Purple to the bold Black and Slate, expressing your individuality through your choice of mat. With product codes for easy reference, finding your perfect Elite Yoga/Pilates Mat is just a click away.

Transform your practice with the Aeromat Elite Yoga/Pilates Mat – where confidence meets comfort. Order now and experience the difference of a mat designed to enhance every aspect of your Yoga and Pilates journey.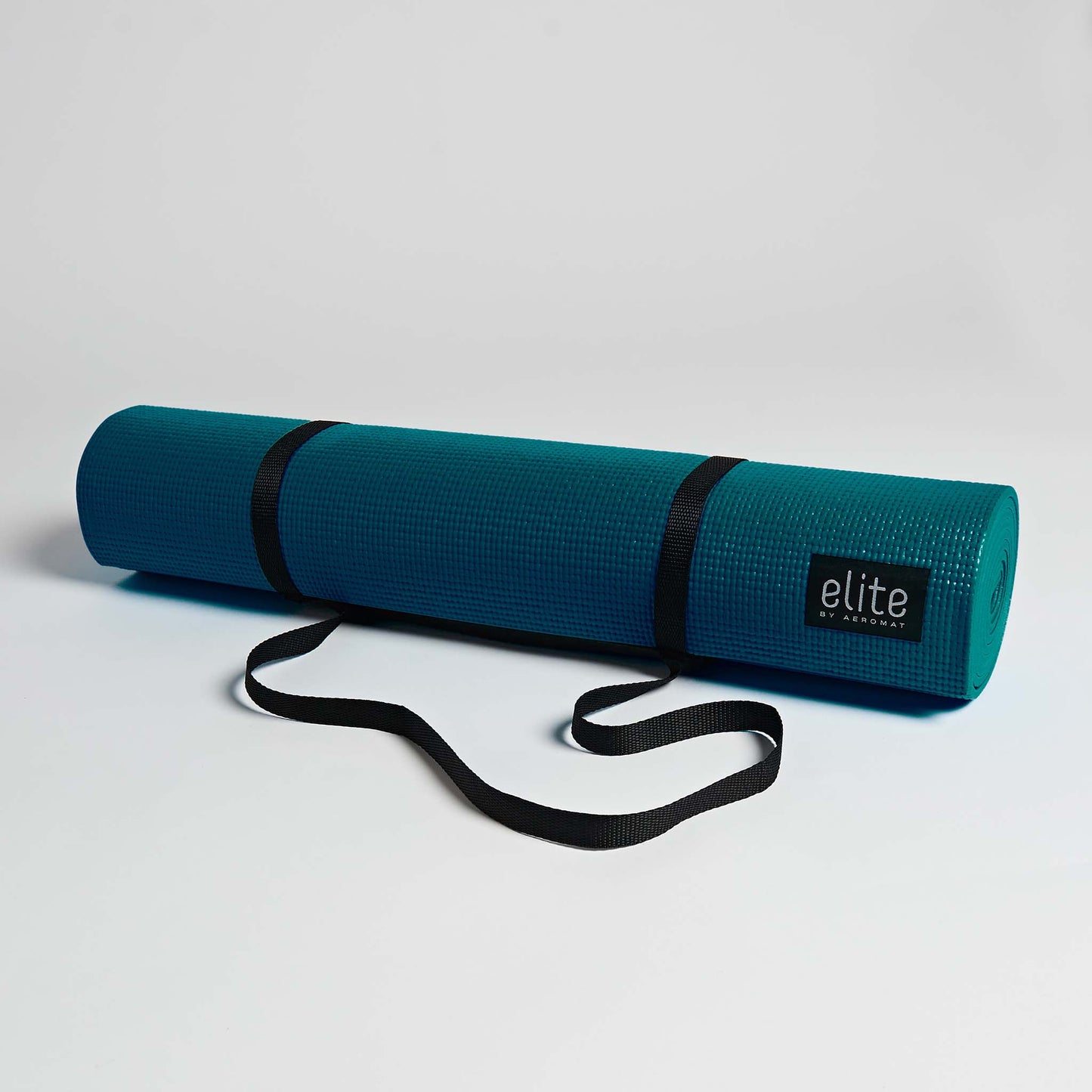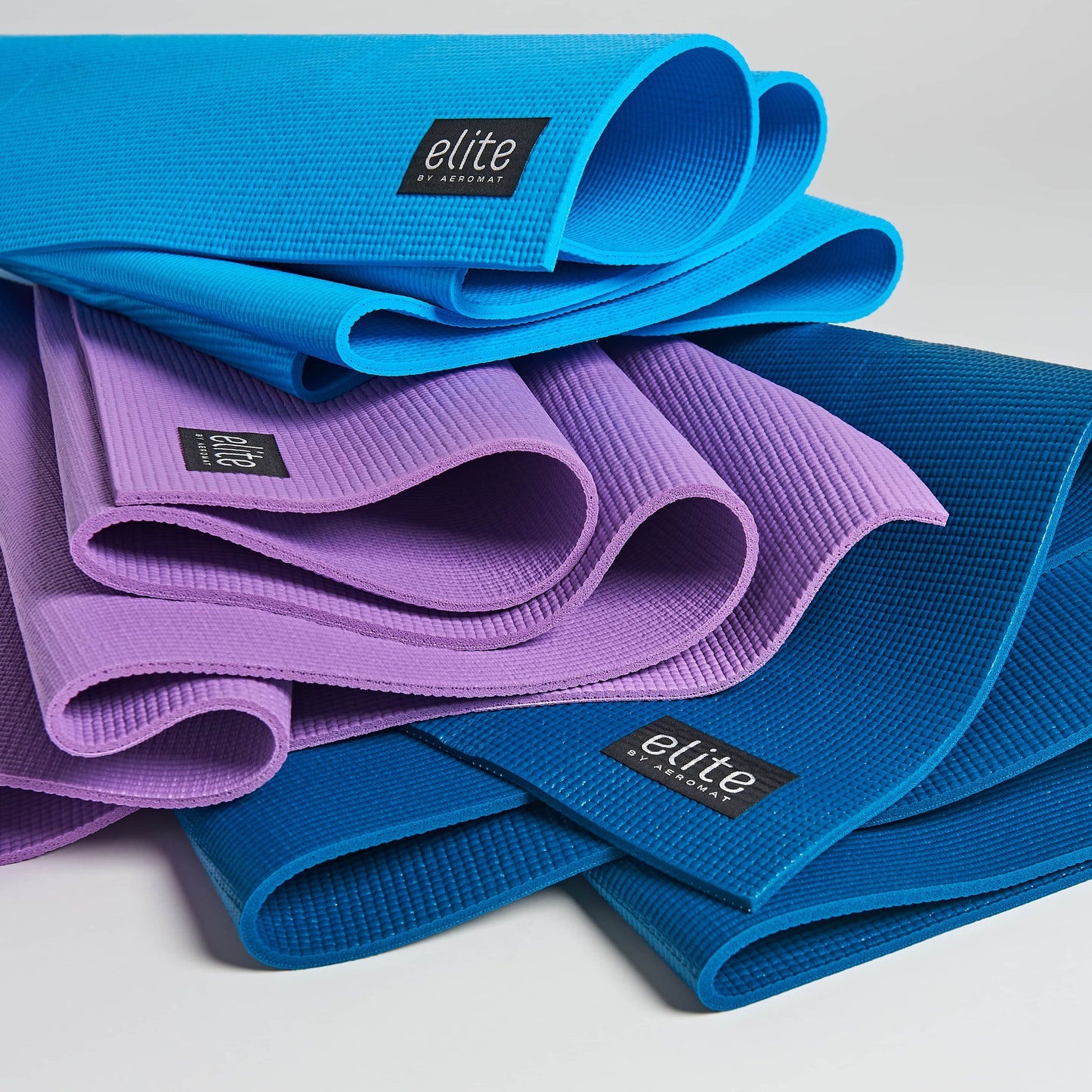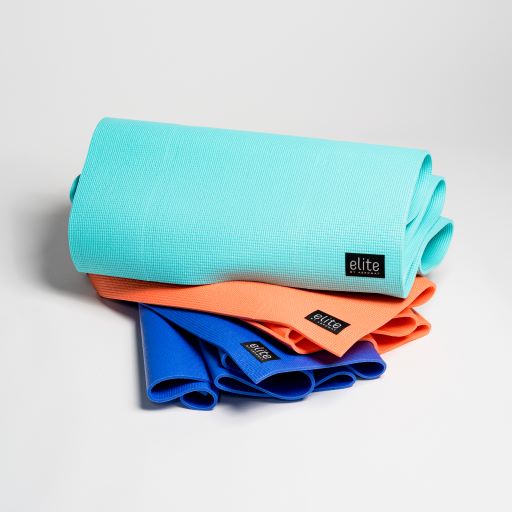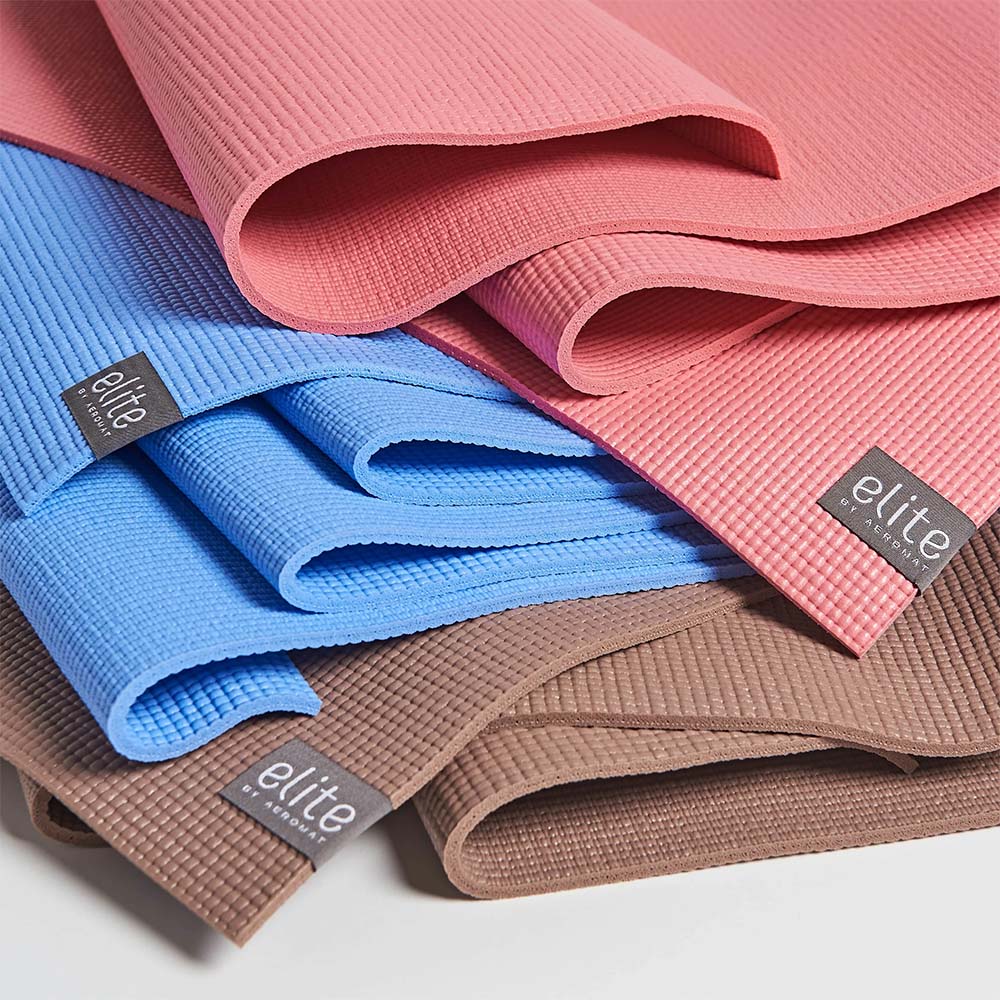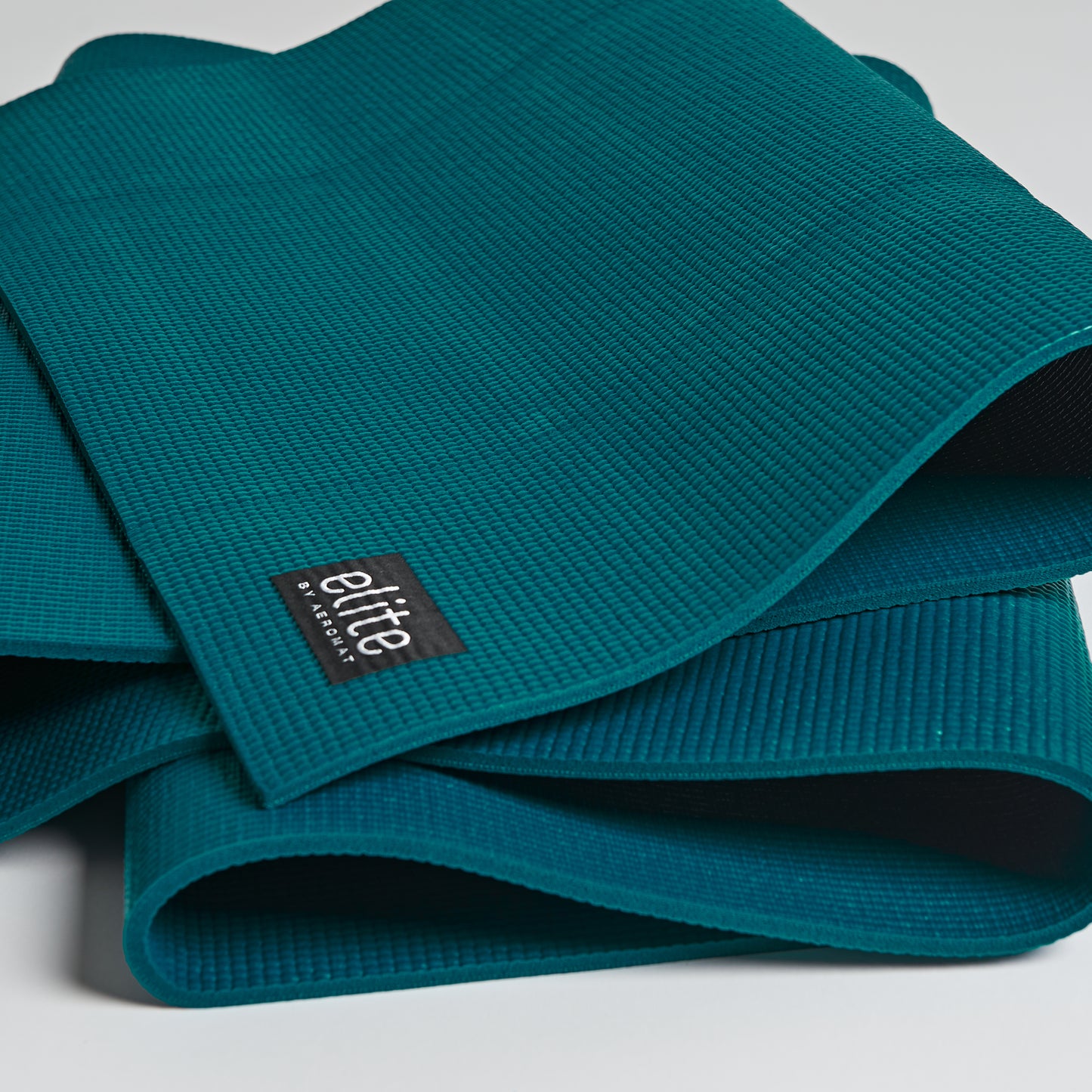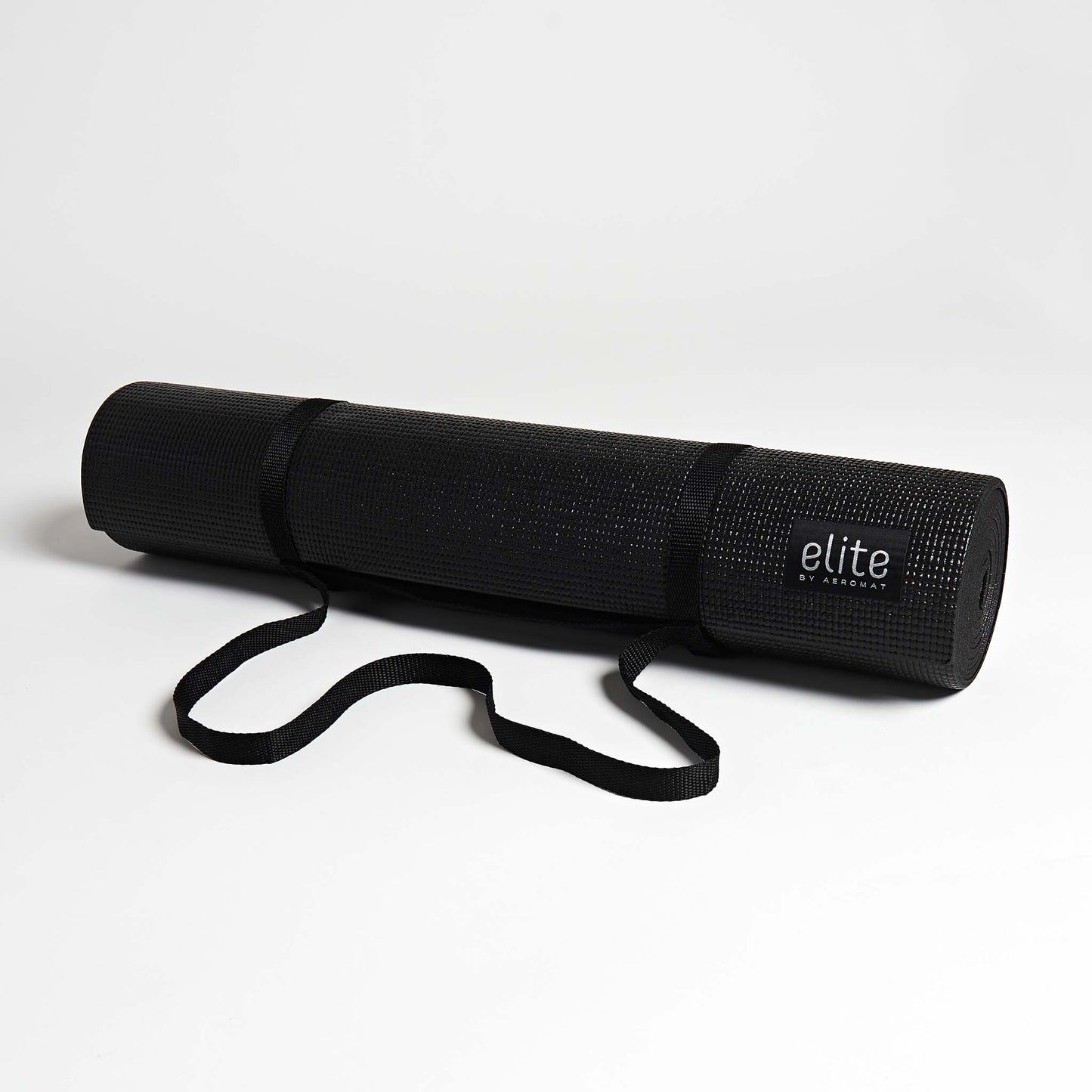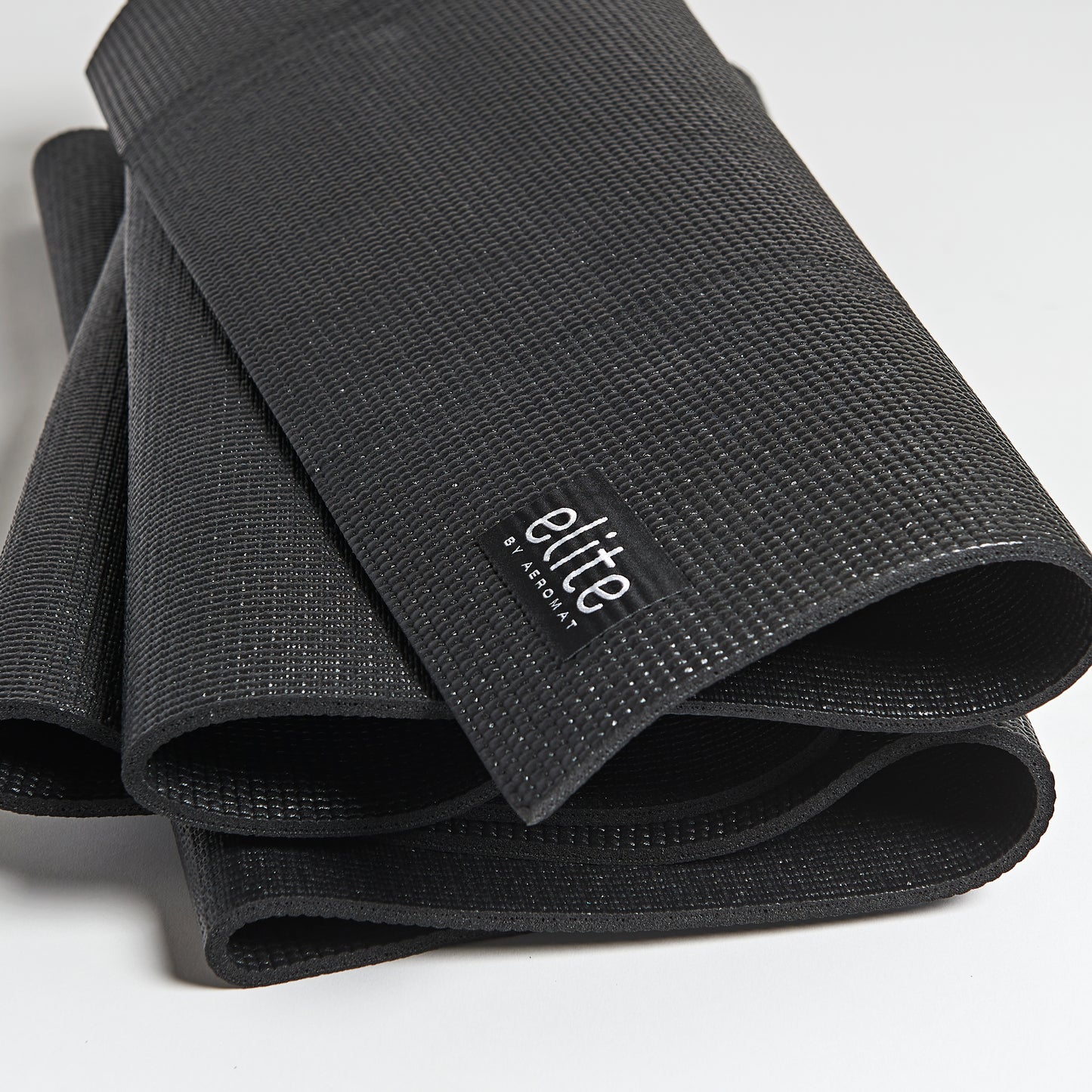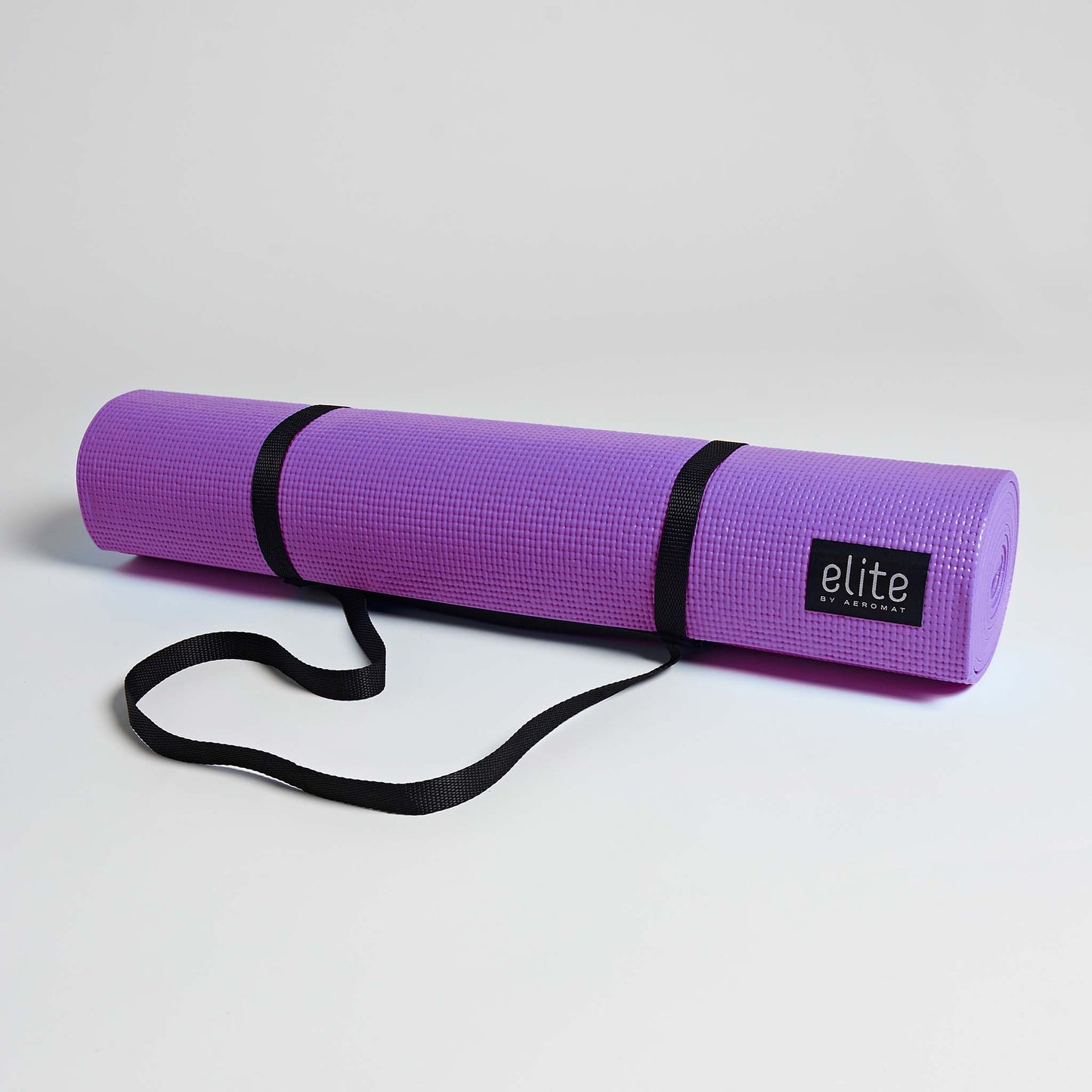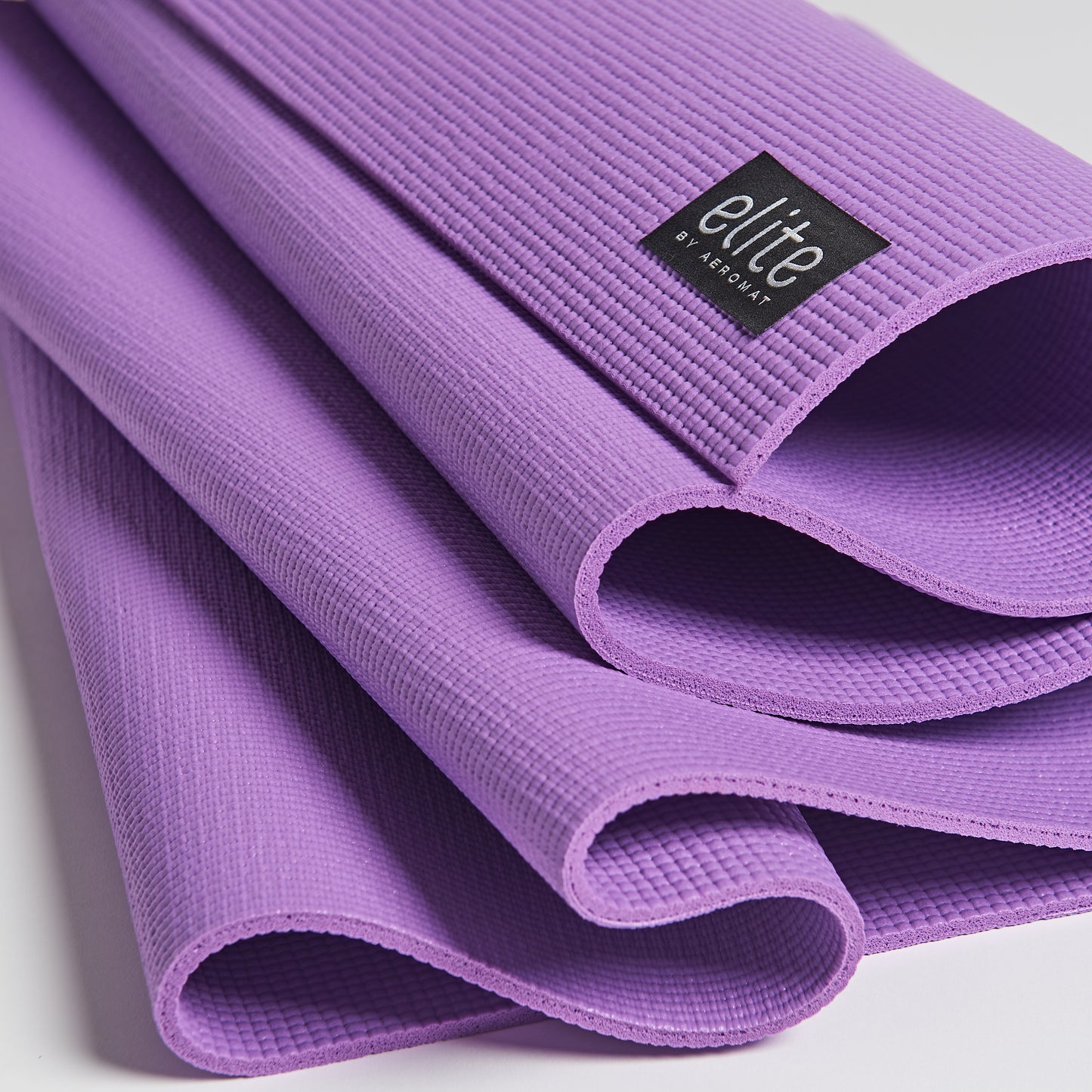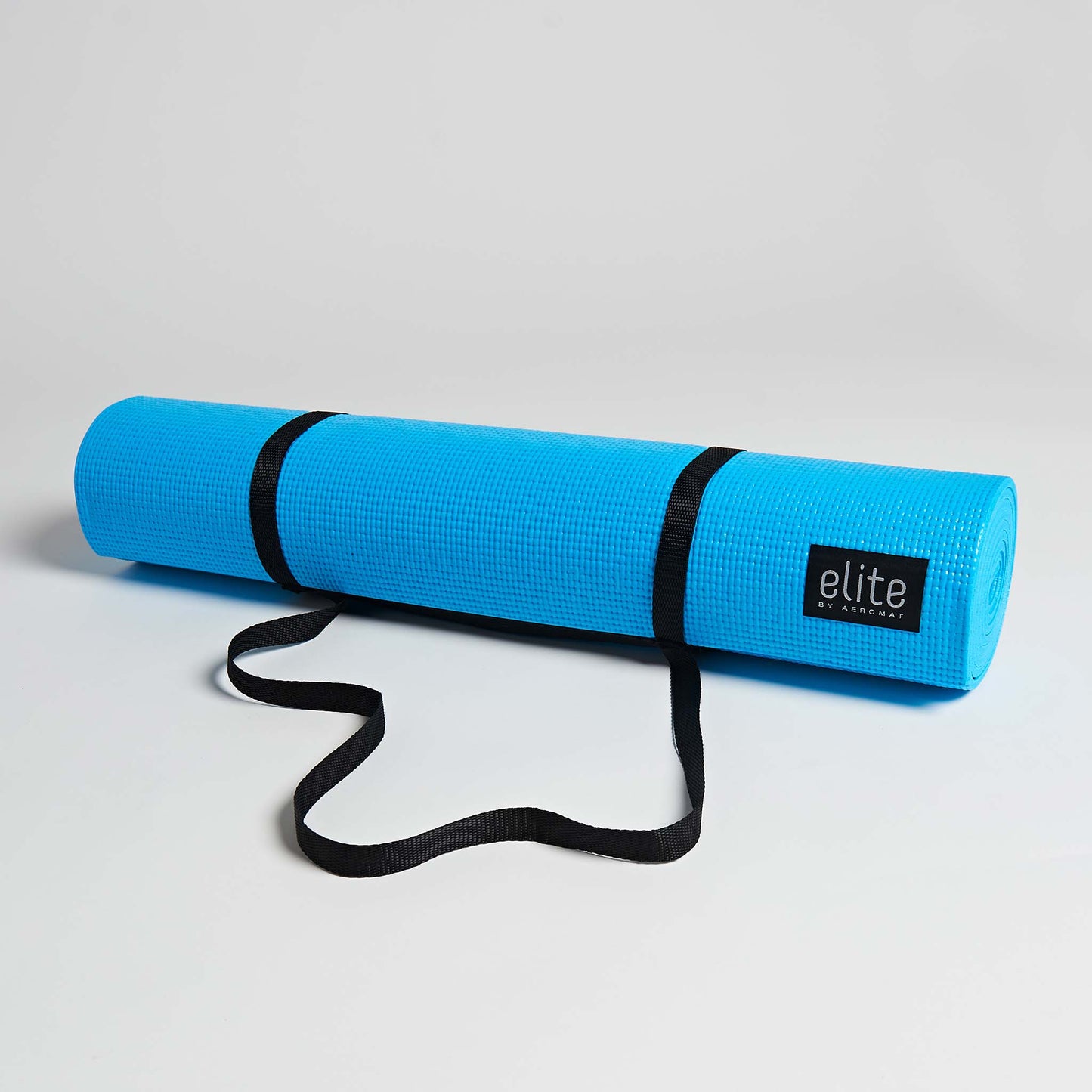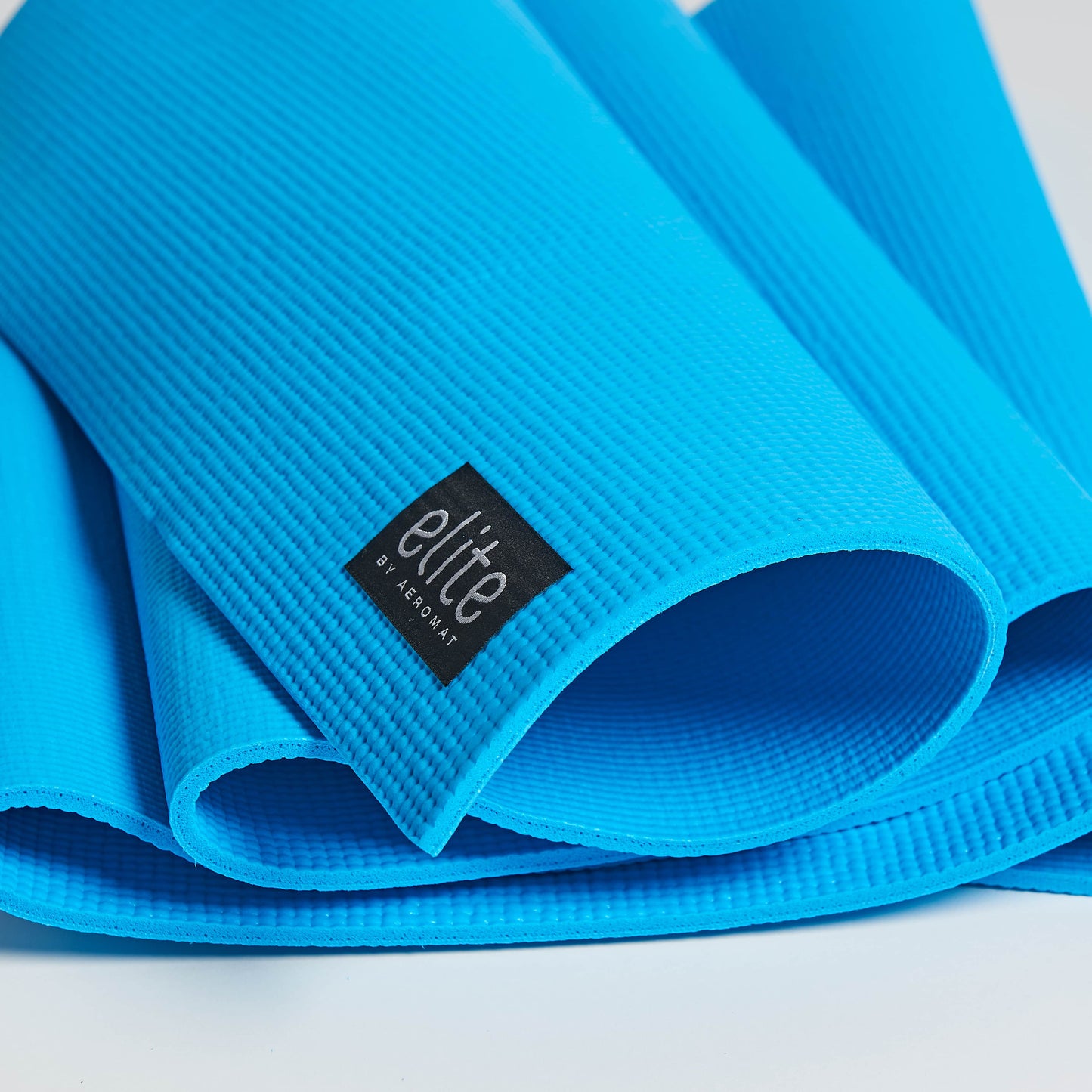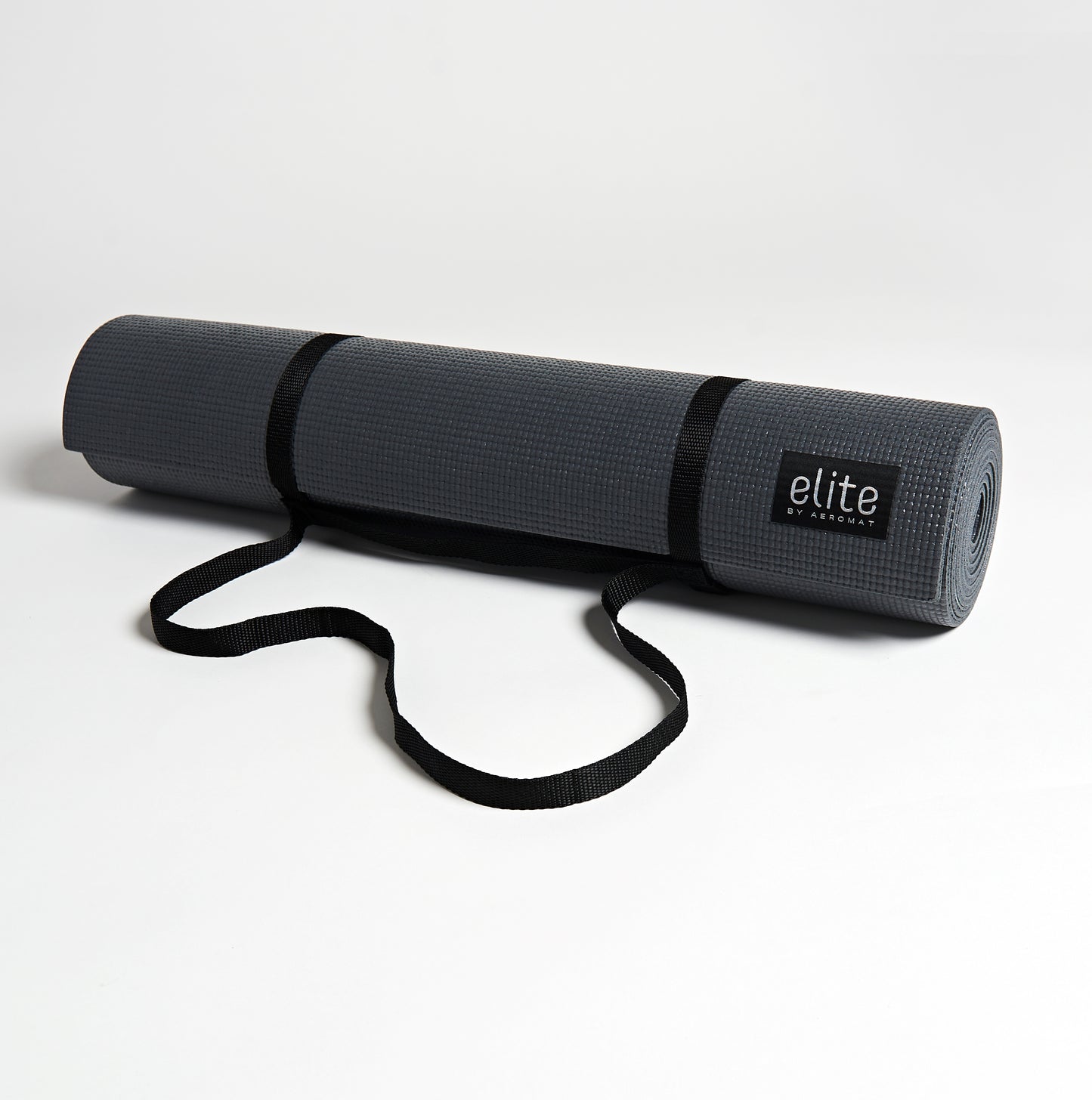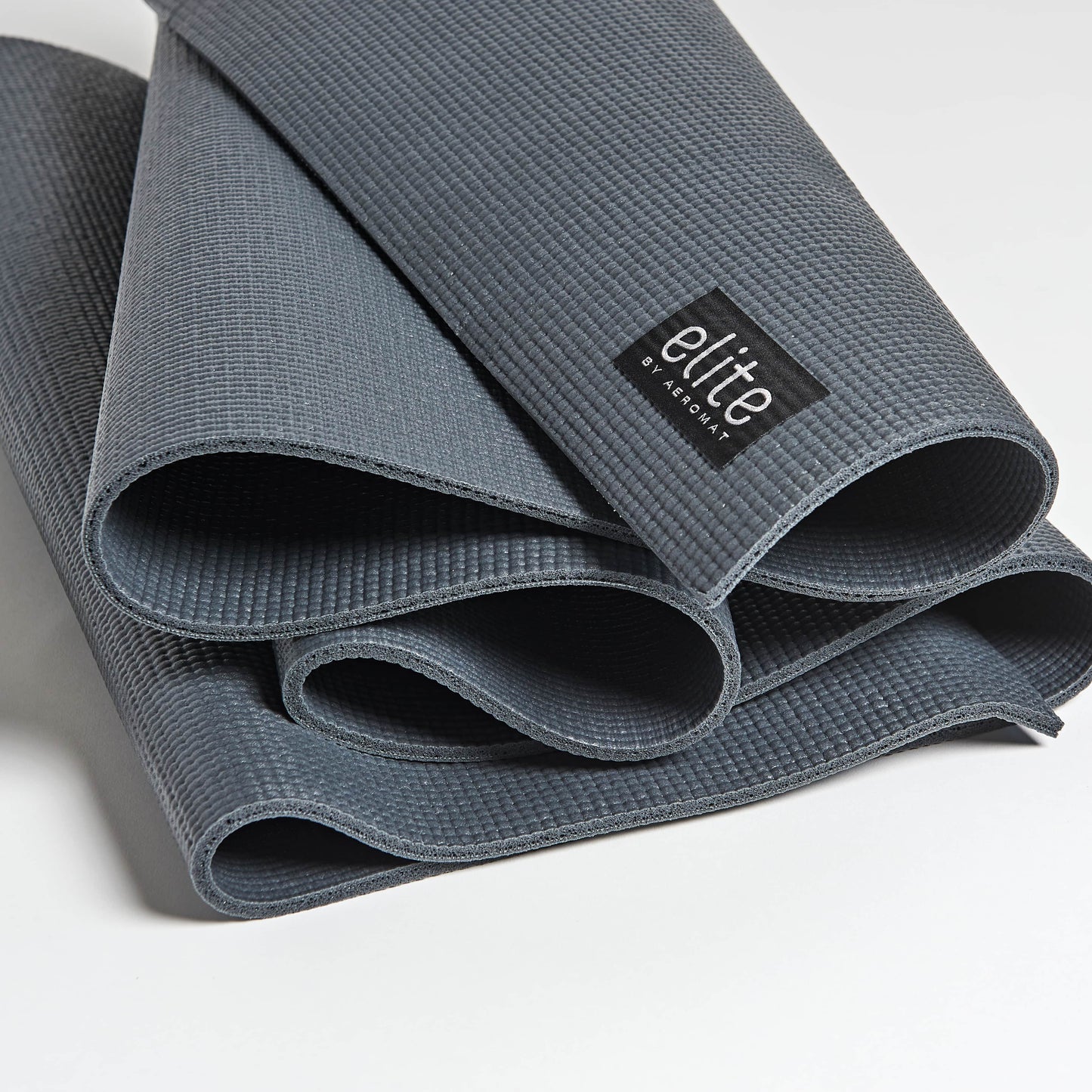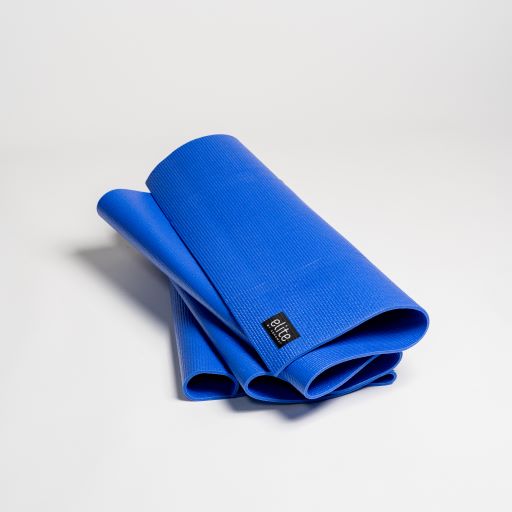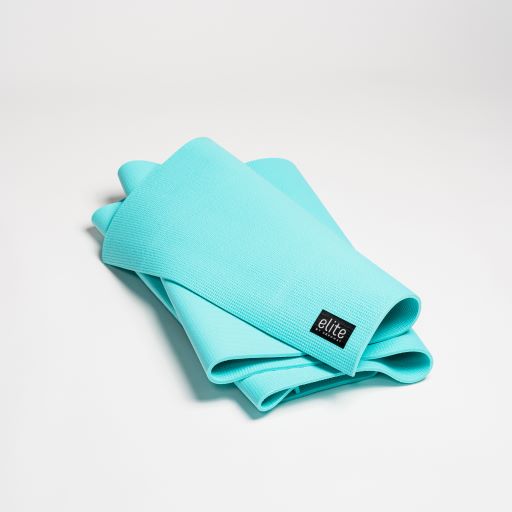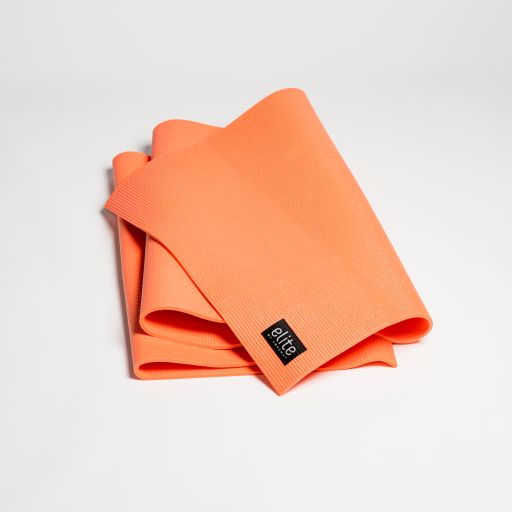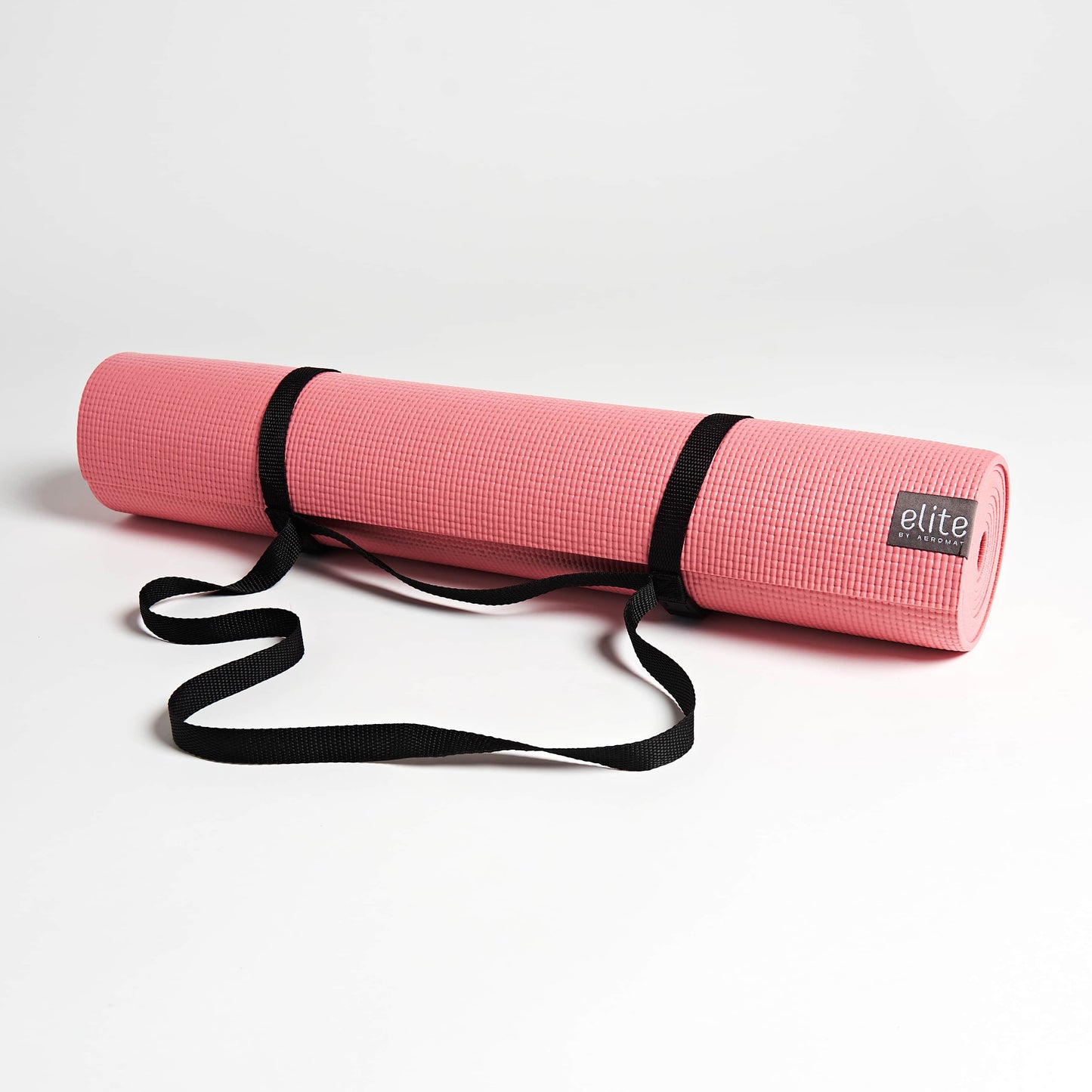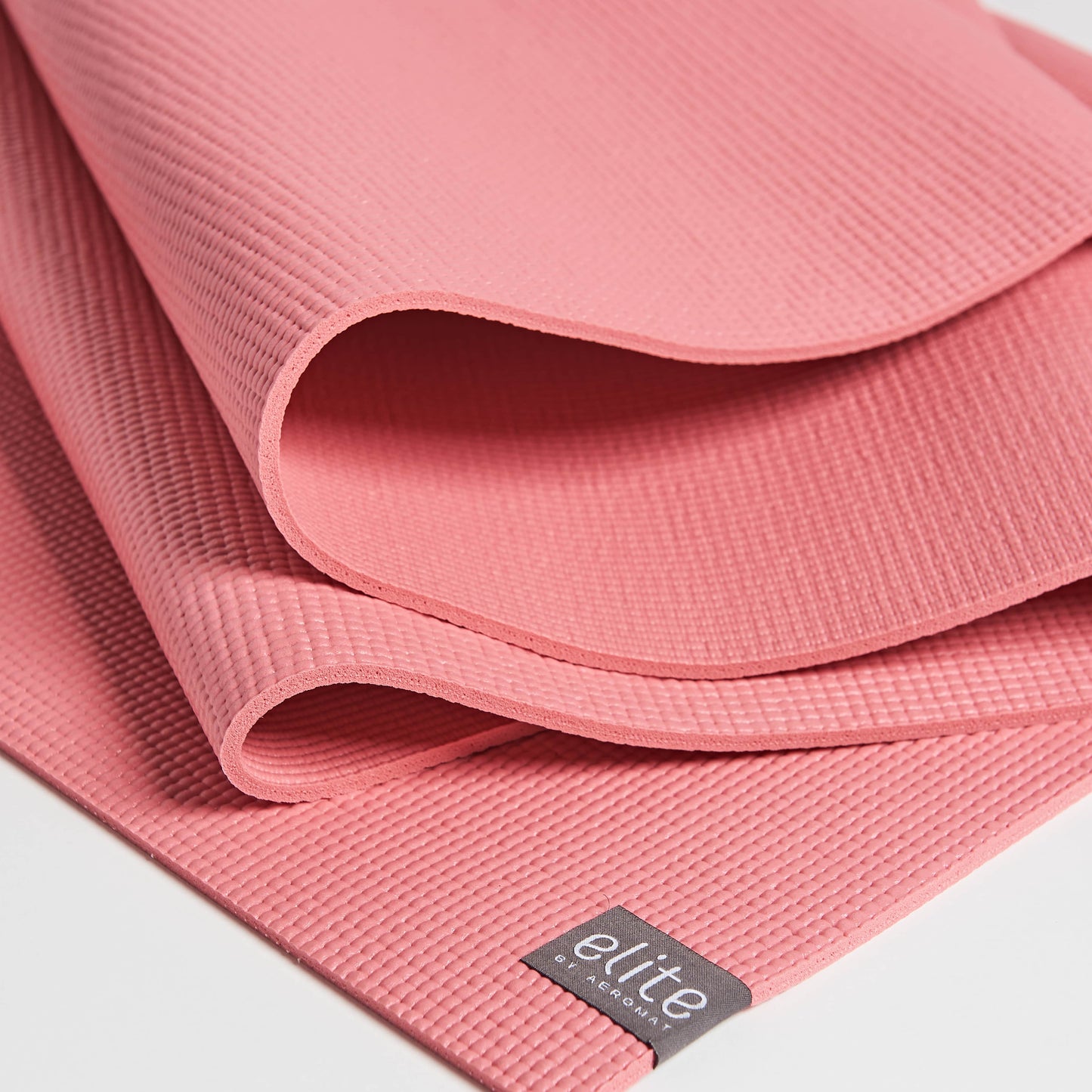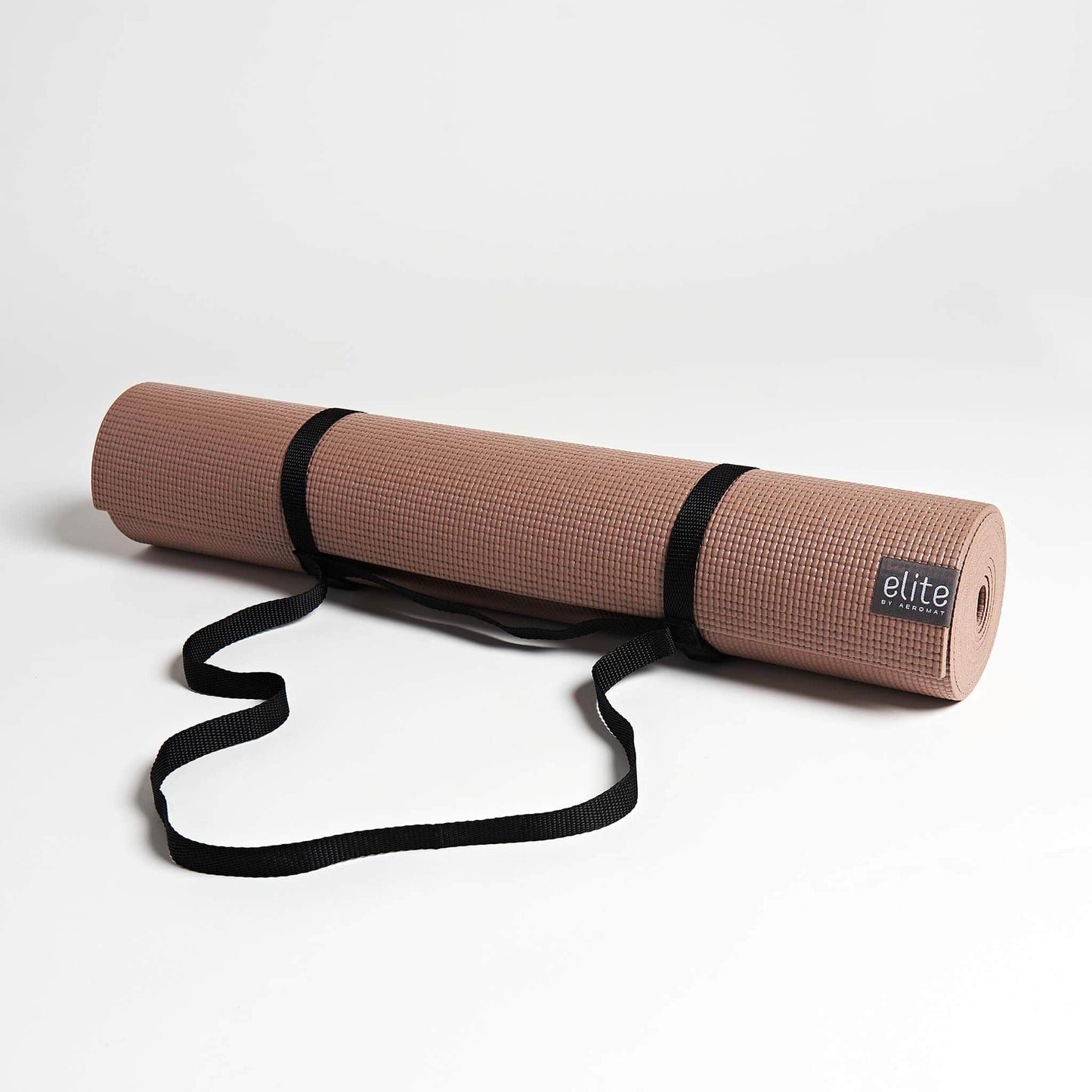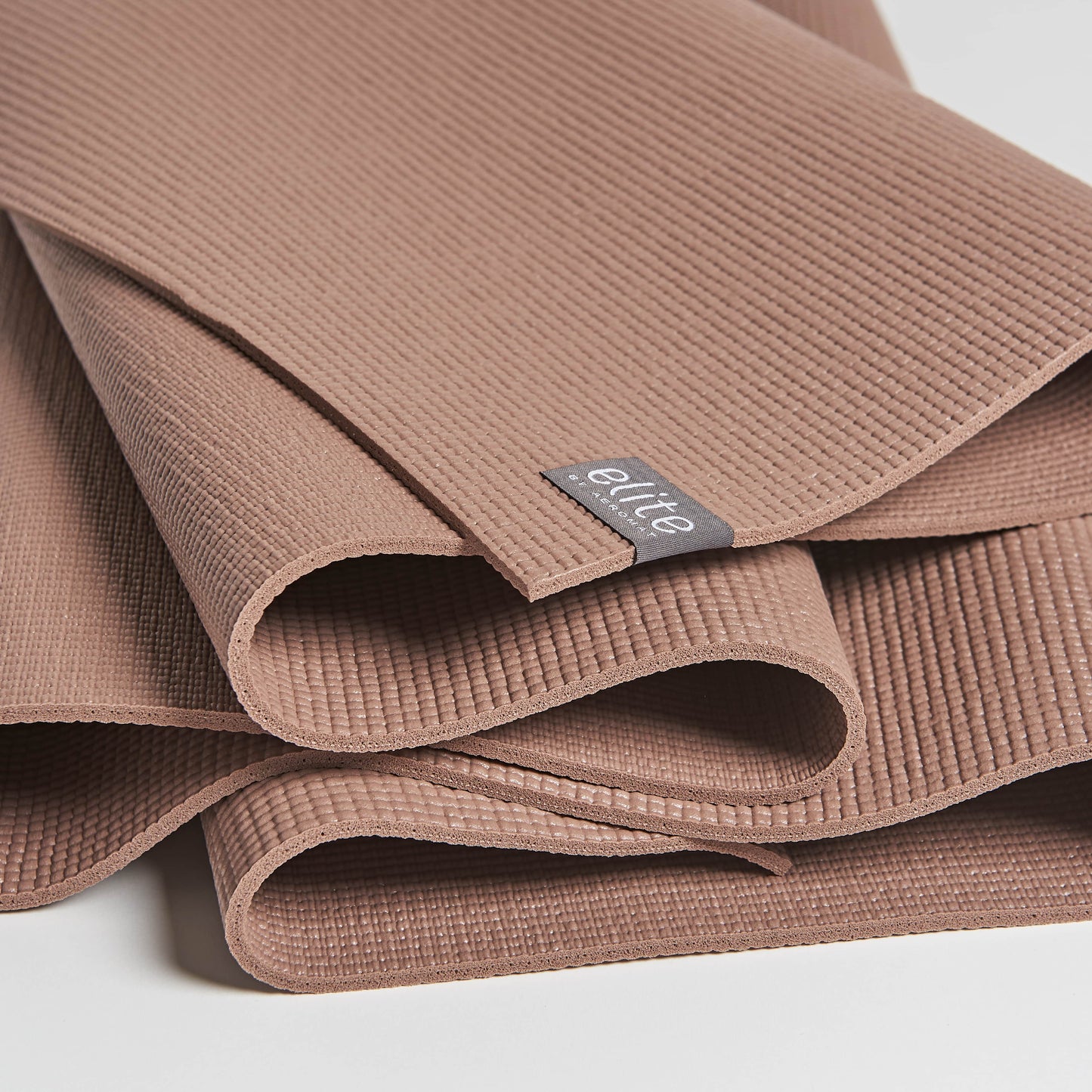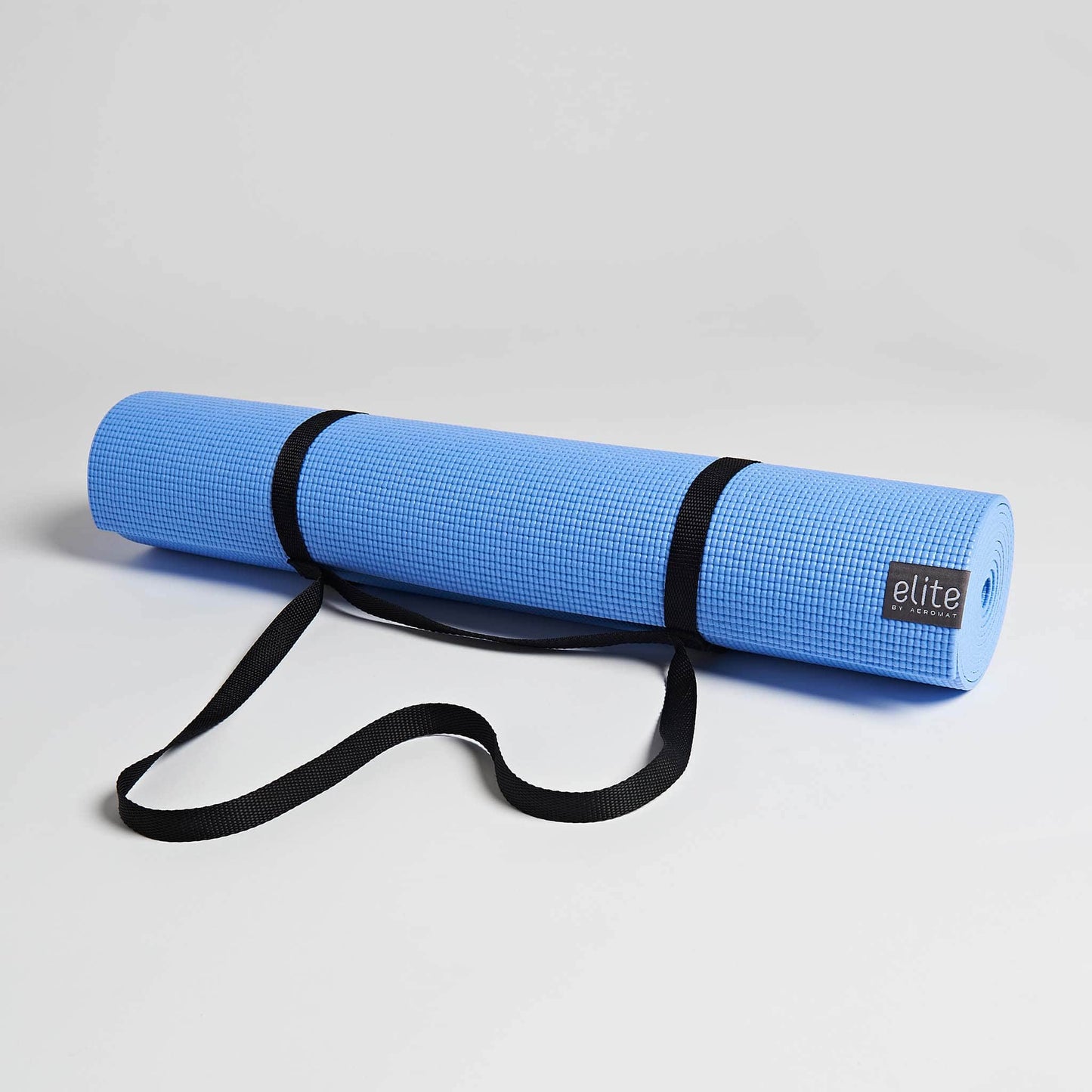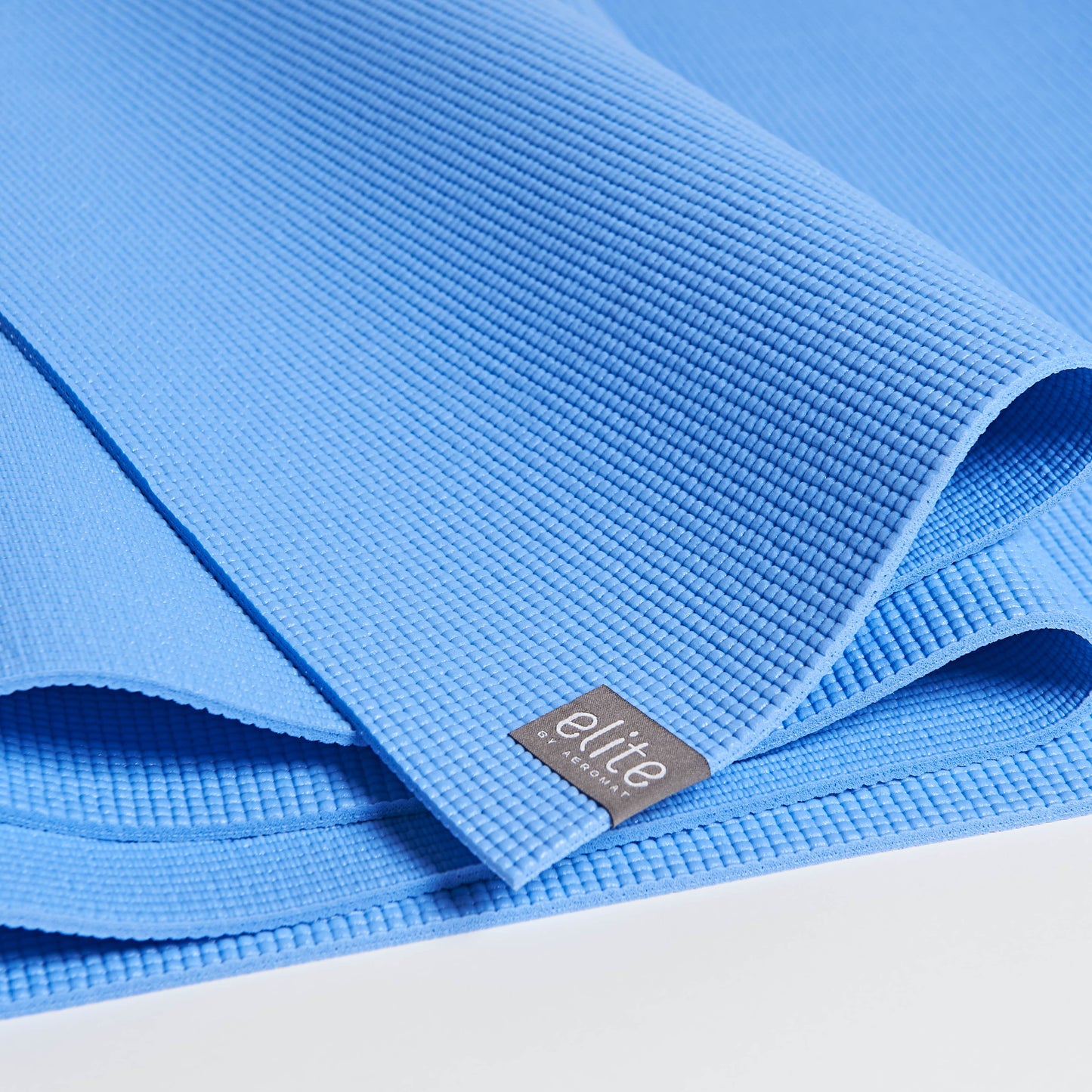 FAQs
What is the best thickness for a Pilates mat?

The ideal thickness for a Pilates mat is generally between 8mm to 15mm. This range provides sufficient cushioning to support your spine and joints during Pilates exercises, ensuring a comfortable and effective workout experience.
What type of mat is best for Pilates?

A high-density, non-slip mat with adequate thickness is best suited for Pilates. Look for mats made from durable materials like TPE or PVC, providing the necessary support and stability required for Pilates movements.
Should I get a thick or thin mat for Pilates?

Opting for a mat with moderate thickness, around 10mm, strikes a balance. It provides enough cushioning for comfort during Pilates exercises while ensuring stability for movements that require a solid base. This balance is key for a successful Pilates practice.
Can the Elite Mat be used on different surfaces?

Yes, the Elite Mat is suitable for use on various surfaces, including hardwood floors, carpets, or gym flooring. Its non-slip surface provides stability, making it safe for use on different types of flooring.