Aeromat Deluxe Balance Pad Foam
Regular price
Sale price
$66.99 USD
Unit price
per
Sale
Sold out
Great for balance and core training, rehabilitation and coordination exercises
Durable EVA foam pad, free of latex, phthalates and chloride
19" L x 15" W x 2" H

SKUs:
33102
Share
About the Aeromat Foam Balance Pad

Introducing the Aeromat Deluxe Balance Pad – your ultimate companion for enhancing balance, core strength, rehabilitation, and coordination exercises. Crafted with precision and designed for excellence, this foam balance pad sets the standard for versatility and durability.

Measuring at 19 inches in length, 15 inches in width, and boasting a thickness of 2 inches, the Aeromat Deluxe Balance Pad provides a spacious and comfortable surface for a wide range of exercises. Whether you're a fitness enthusiast, an athlete, or someone on the path to recovery, this balance pad is tailored to meet your unique needs.

Made from high-quality EVA foam, this balance pad ensures a firm yet cushioned support, promoting stability and control during workouts. The use of EVA foam not only guarantees longevity but also makes it free of latex, phthalates, and chloride, catering to those with sensitivities or allergies.

Take your workouts to the next level with the Aeromat Deluxe Balance Pad, which seamlessly integrates into your routine, whether you're at the gym, at home, or in a rehabilitation setting. Its non-slip surface adds an extra layer of safety, allowing you to focus on your exercises without worrying about slips or slides.

Designed with precision and user comfort in mind, this foam balance pad is a versatile tool for enhancing proprioception, strength, and overall well-being. From standing exercises to seated movements, the possibilities are endless.

Elevate your outdoor activities by using this versatile accessory as additional knee support during your gardening sessions. The high-density, closed-cell foam provides a thick and supportive surface, ensuring your knees receive the comfort and protection they deserve. Lightweight and easy to carry, this kneeling pad becomes an essential tool for gardening enthusiasts, offering relief to your joints as you tend to your plants.

Invest in your fitness journey with the Aeromat Deluxe Balance Pad – the epitome of quality, performance, and innovation in the world of balance training. Elevate your workouts, improve your stability, and discover a new dimension in fitness with this exceptional foam balance pad. Order yours now and experience the perfect blend of comfort and functionality in every exercise.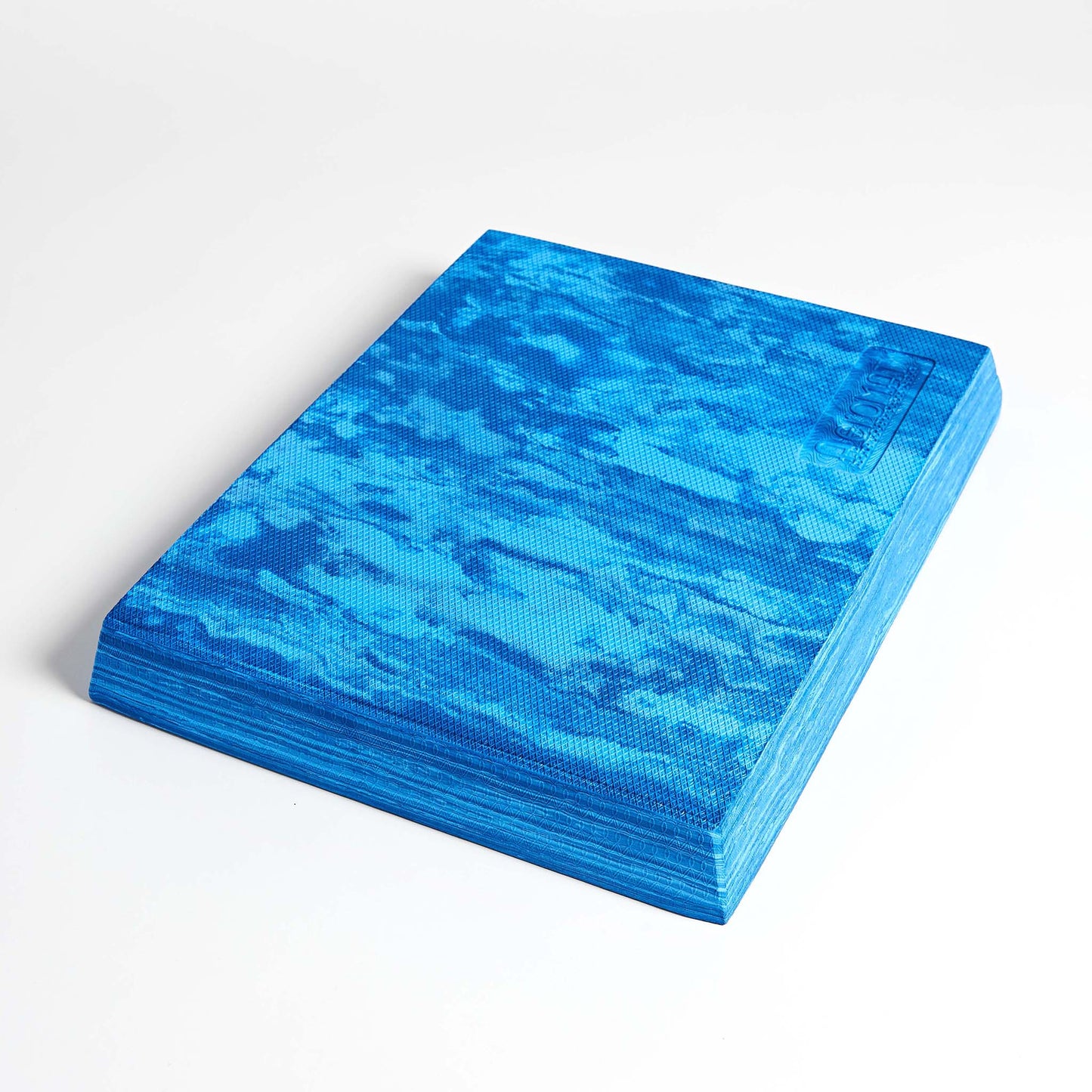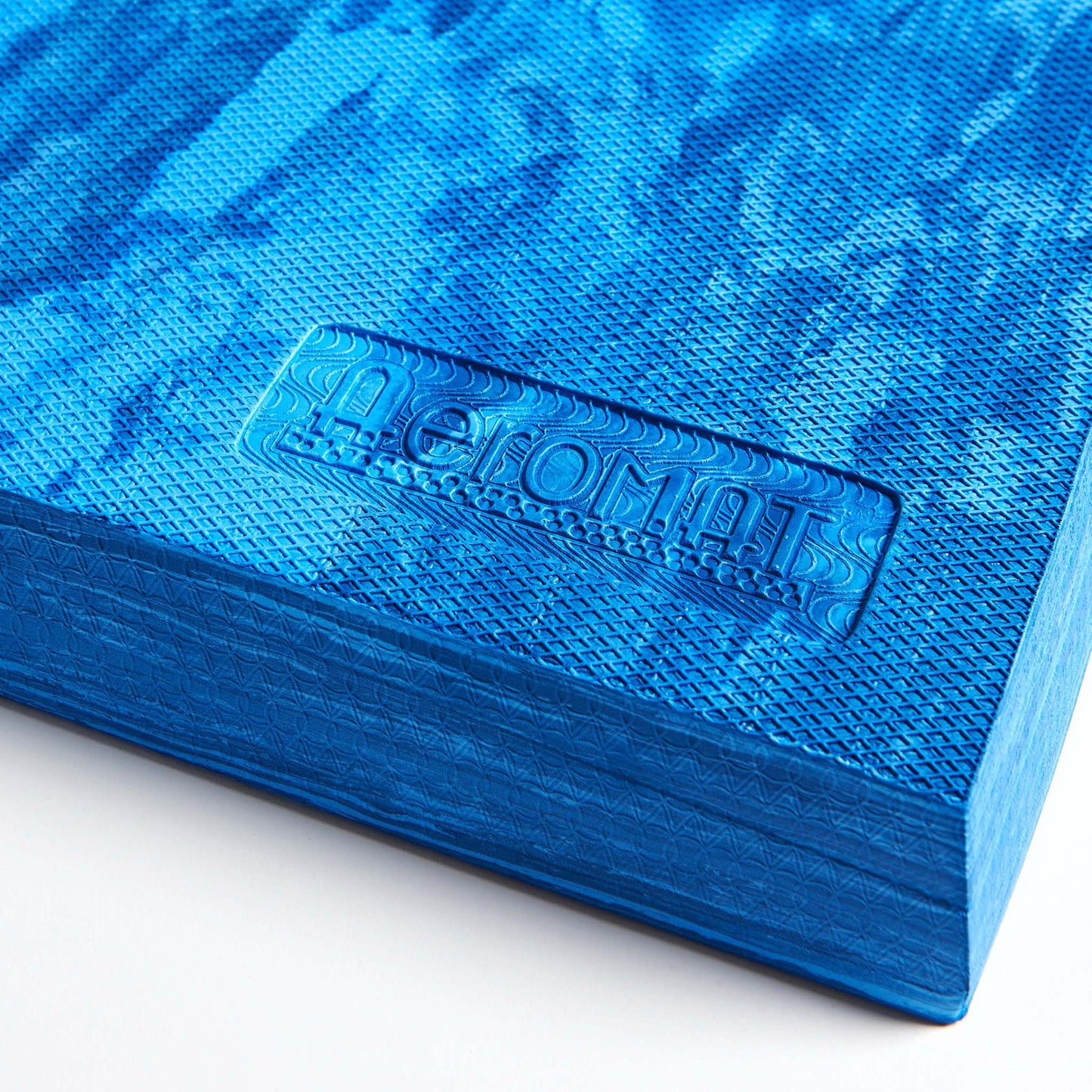 FAQs
What does a foam balance pad do?

A foam balance pad enhances stability by providing an unstable surface for exercises, engaging core muscles, and improving balance. It's commonly used in fitness and rehabilitation to intensify workouts and promote better proprioception.
What can you use instead of a foam balance pad?

If a foam balance pad isn't available, alternatives like a folded yoga mat or a wobble cushion can be used to create a similar unstable surface for balance training exercises.
Are balance pads good?

Yes, balance pads are highly effective for improving balance, stability, and core strength. They are versatile tools suitable for various fitness levels and are often used in rehabilitation settings.
Are all balance pads the same?

No, not all balance pads are the same. Different brands and models vary in terms of material quality, durability, and design, so it's essential to choose a balance pad that meets your specific needs and preferences.